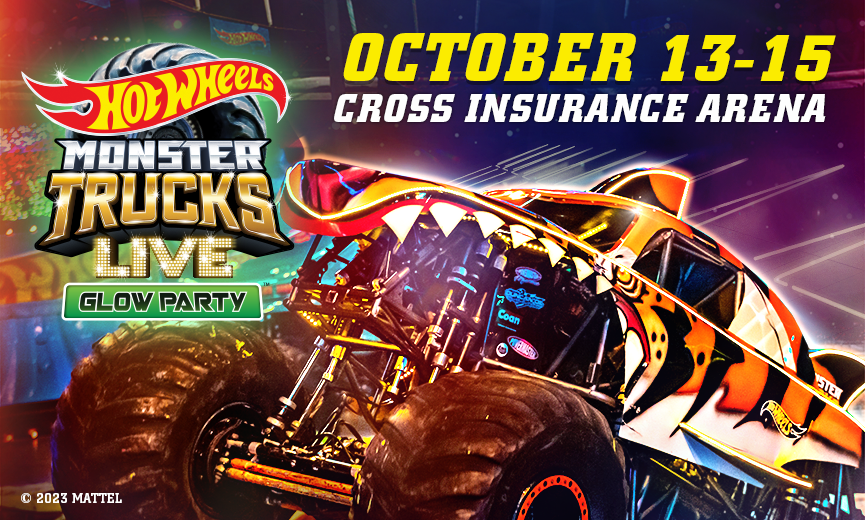 Hot Wheels Monster Trucks Live Glow Party
Event Details
The first-ever Hot Wheels Monster Trucks Live Glow Party brings audiences the only opportunity to see real-life versions of the famous Hot Wheels monster truck toys in the DARK! Mega Wrex™, Tiger Shark™, Boneshaker™, Bigfoot® and more, plus the all-new Gunkster™, will light up the floor in outrageous monster trucks competitions and battles. Event performances will also feature a dazzling dance party, spectacular laser light shows and Hot Wheels toy giveaways. Plus, a special appearance from the car-eating, fire-breathing transforming robot MEGASAURUS, and the electrifying high-flyers of Hot Wheels Monster Trucks Live, Freestyle Motocross! Special kids pricing is available for all shows providing a great value for the whole family! Tickets for the four showings are on sale now!
Hot Wheels Crash Zone Pre-Show Party
The Hot Wheels Crash Zone Pre-Show Party is an event that gives fans exclusive access to their favorite Hot Wheels Monster Trucks up close! This unique experience allows fans to enter the competition floor before the show and get their minds blown by the outrageous design and epic size of the Hot Wheels Monster Trucks. Experience the heart of where all the epic crashes and thrilling stunts will take place. This party also features exclusive games, contests and giveaways. If you want to go big, you gotta go Hot Wheels at the Crash Zone Pre-Show Party! The Crash Zone Pre-Show Party is available for your enjoyment starting 2 1/2 hours before each showtime. Crash Zone lasts an hour and 15 minutes. Admittance into Crash Zone will end 15 minutes before Crash Zone concludes.