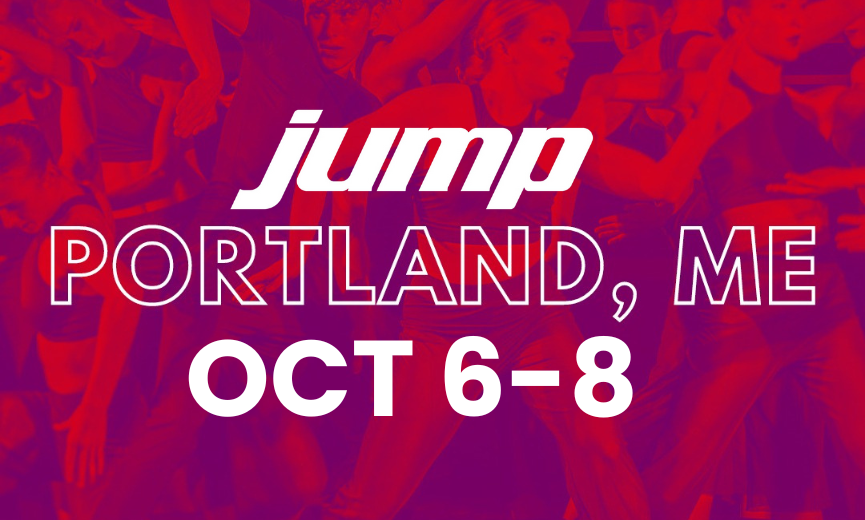 JUMP Dance Convention
Event Details
JUMP is proud to be the largest dance convention in the world, touring to 28 US cities and 4 international cities. A typical convention weekend lasts from Friday afternoon to Sunday afternoon and is jam-packed with all things DANCE! Each event includes a top-rate workshop in numerous styles of dance: Jazz, Tap, Ballet, Contemporary, Hip-Hop, Jazz Funk, Musical Theatre, Lyrical and Ballroom. JUMP also offers a first-class competition with fair, credible judging in a fun and supportive environment. The weekend concludes with a fantastic closing show, scholarship presentations and faculty performances!
JUMP's mission is to have dancers of all ages and levels return to their dance studio feeling more motivated and inspired!
Additional Ticket Information
Workshop, Competition, Scholarship, and Teacher info can be found at JUMPtour.com
ENTRY LIMITS
There is no limit to the number of total routines a STUDIO may enter in the competition.
Each studio may enter up to 20 solos.
Studios with 70+ workshop dancers please email info@jumptour.com. Entry & Solo limits may vary.
All competition routines must be entered under a studio name. JUMP does not accept "Independent" soloists, duo/trios or group routines. All competing dancers must be taking regular classes (in-person) at a dance studio, enter with that studio name and with the studio's permission.
Soloists do not need to be in a group routine.
Dancers may not enter a solo individually when attending the event with a studio. The solo must be part of the studio's group registration and must adhere to the entry limits.
Soloists are limited to ONE solo per dancer.
Individual Soloists (dancers not attending with a studio of 5+ dancers) are limited to the first 20 registered. Please understand our priority is to studios that come as a team. If more space is available, we will contact those on the waiting list.
If a soloist receives a 1st Place award in one JUMP city, they are unable to compete a solo (even if a different solo) at any other JUMP city for the remainder of the season.
Entry limits are subject to change.
Most of our cities sell out before the registration deadline. In an effort to plan our events more efficiently, we have implemented a $50 deposit per routine. This deposit is non-refundable and non-transferable to another city/event. For Studio registrations, if a routine is removed before the 30-day deadline, the deposit can be applied to the remaining balance for that city/event only. Please understand this is being implemented to help give opportunities to the most amount of dancers at each event and to prevent last-minute cancellations.
EARLY REGISTRATION DEADLINE:
SEPTEMBER 22, 2023
PAYMENT DEADLINE:
SEPTEMBER 22, 2023